Ok I've been slacking a bit on this...but,

It's THURSDAY, you know what that means....
"embrace the camera"!
Get out your cameras and get in front of them.
your kids want pictures of you in them.
so, do them a favor and say CHEESE!!
Click here to see how I got this idea from this inspiring blog: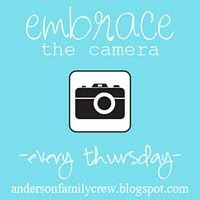 This morning is a sweet little girls 1st birthday!!

We love you Stella Aylse Robinson!